With the holidays coming up, it's always nice to have some quick breakfast ideas in your pocket for when people drop by unexpectedly. Nobody will notice you're still in your PJs when they show up and you've got this Breakfast Egg Bake ready for them!
Some people want to learn about the
top online culinary schools from www.GuidetoOnlineSchools.com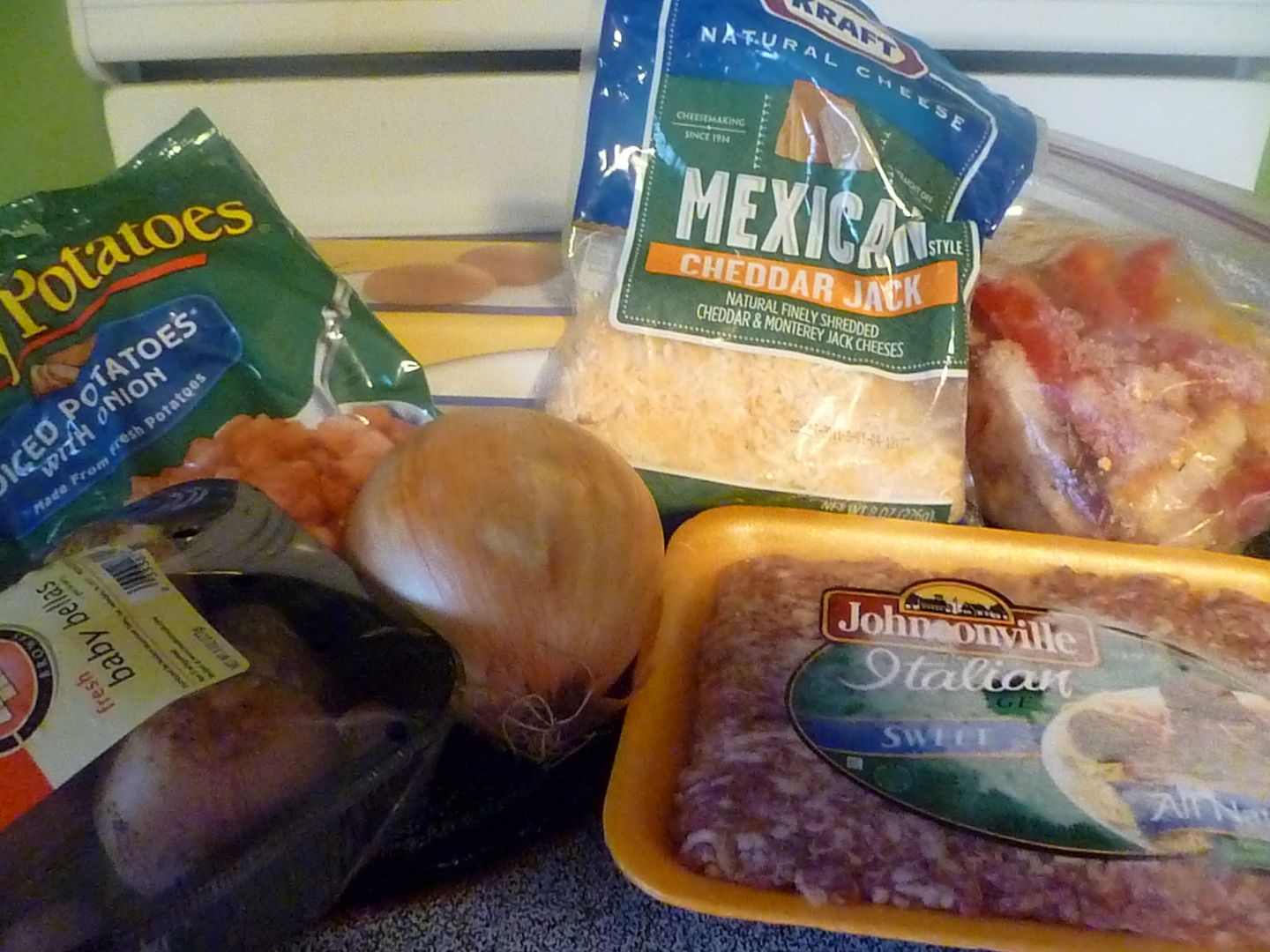 Look how easy this looks already.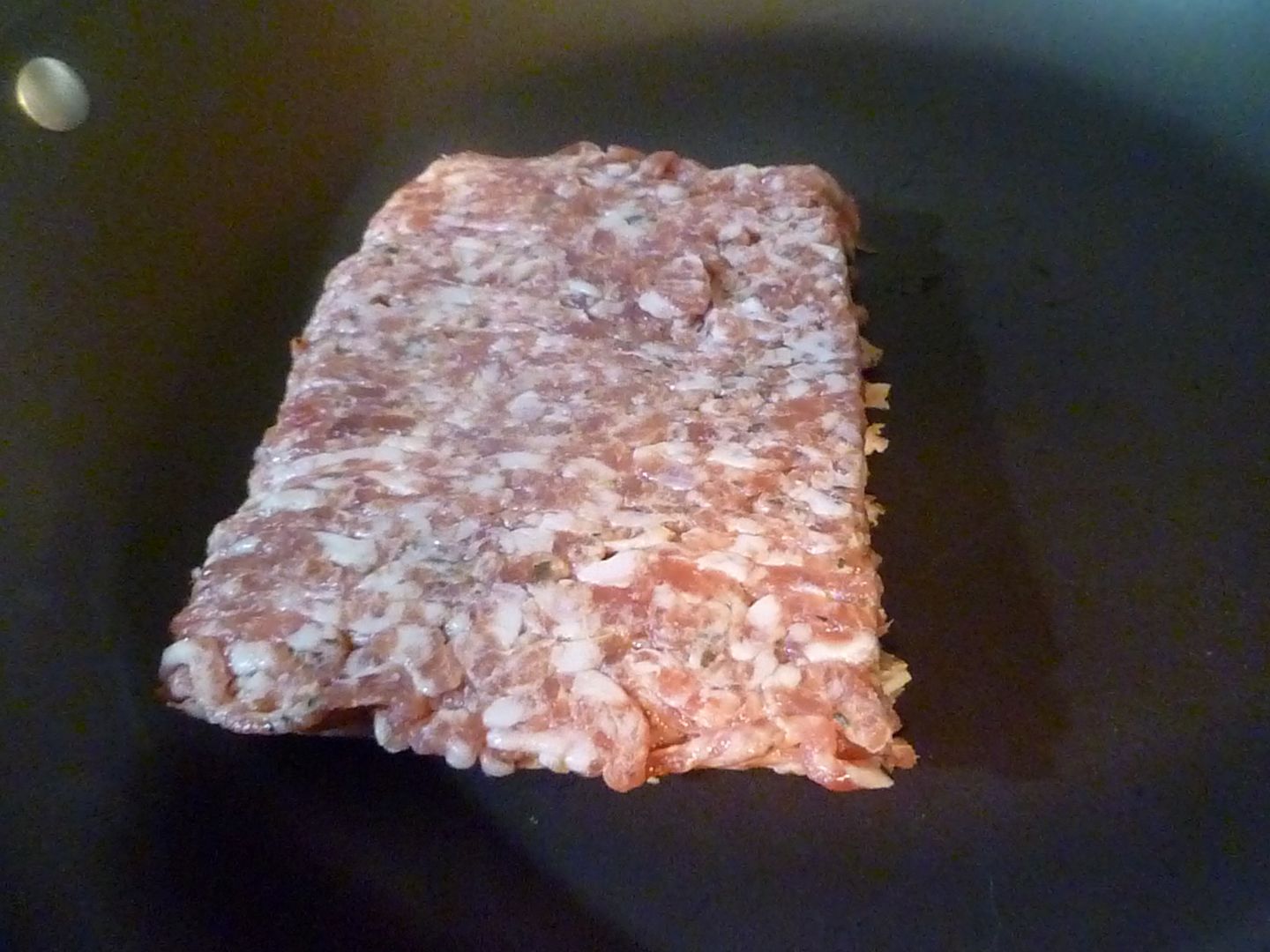 Measure out half of the sausage and start it browning on the stove.
While the sausage is cooking, chop up your favorite vegetables. I used onions, peppers, and mushrooms, but feel free to use whatever you like.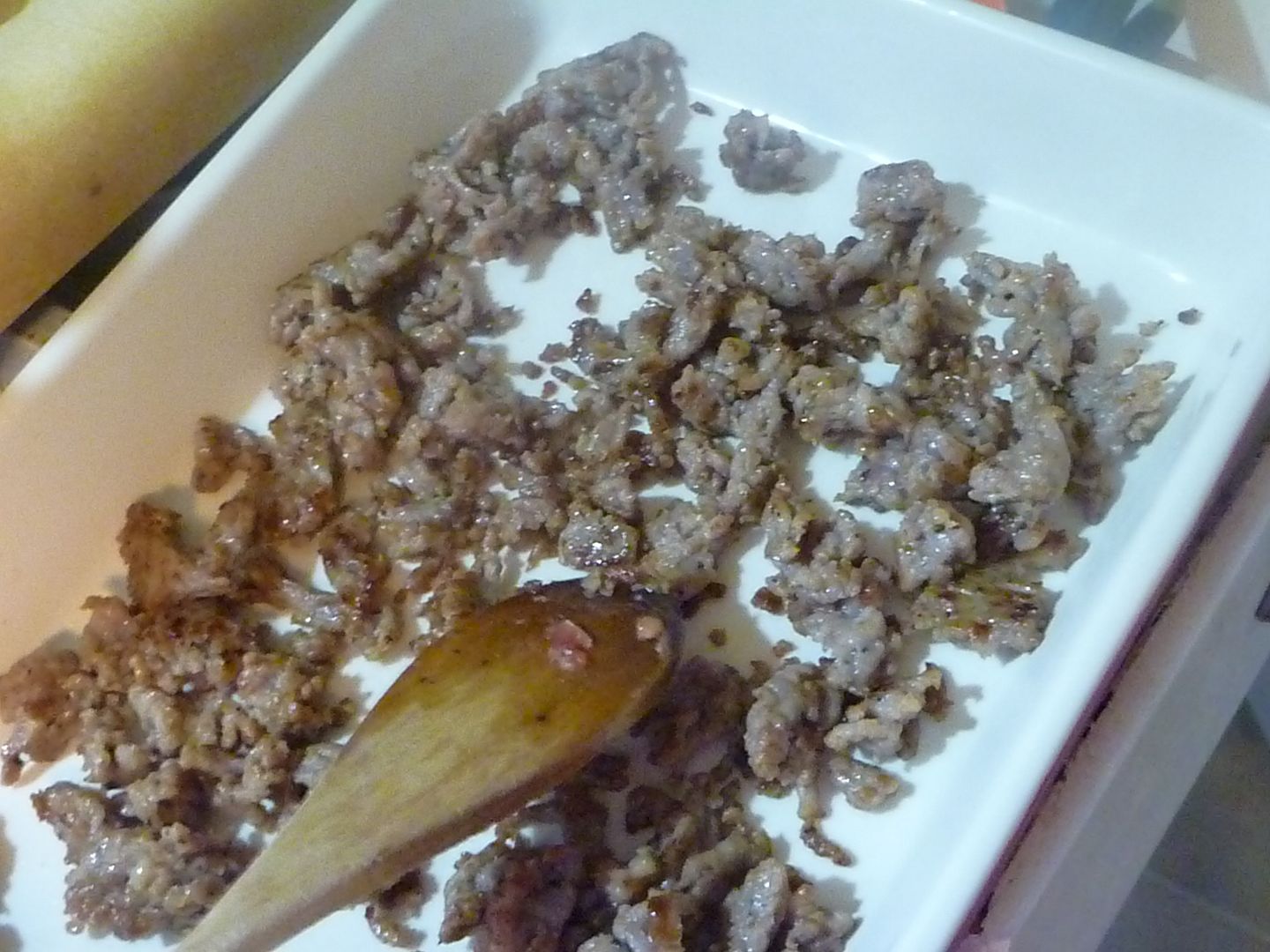 Once the sausage is browned, spread it out evenly in a baking dish.
Then spread the cheese over the top.
Saute the vegetables in the same pan you browned the sausage. Add the potatoes, too.
Now leave the vegetables alone. You want the potatoes to get nice and crispy, and they won't if you keep poking at them.
So instead you can start on the eggs. Crack a bunch of eggs into a bowl. There are only 6 eggs in this picture--I thought I could get away with using fewer eggs--but you really do need 10. I swear. Use 10.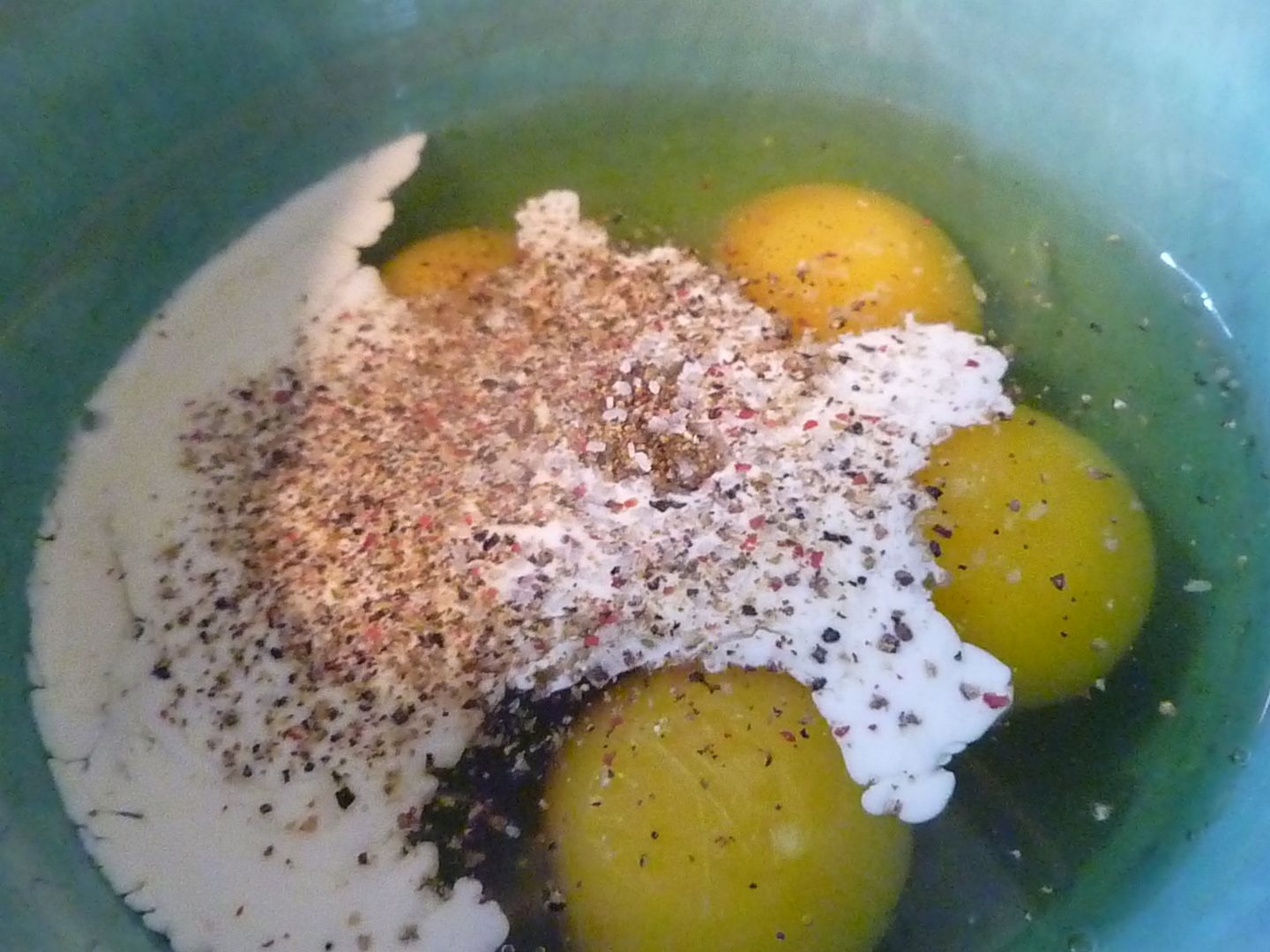 Add a bit of half and half or milk to get a creamier texture. And don't forget to add salt and pepper.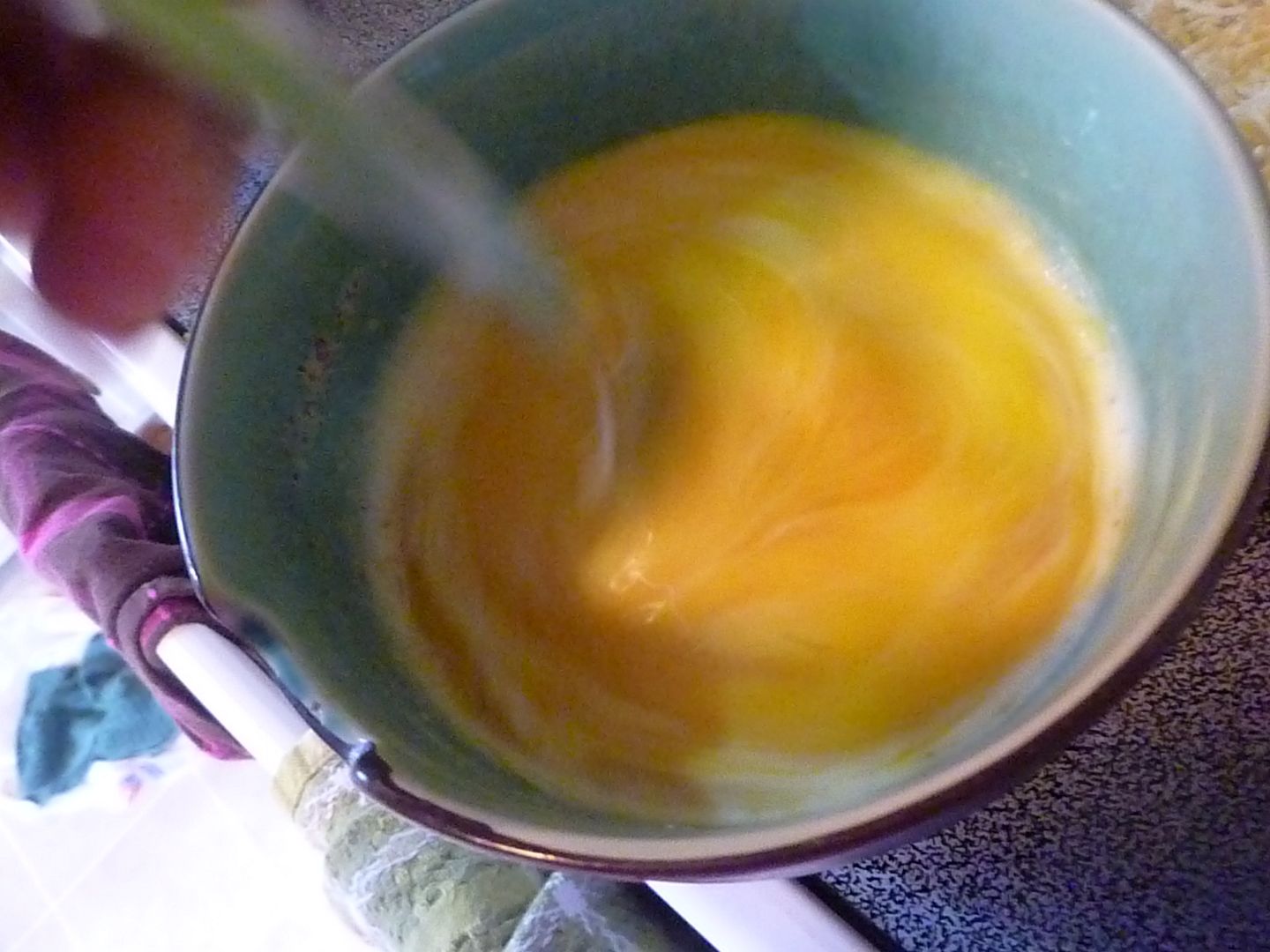 Then stir everything together, taking care to break up the yolks.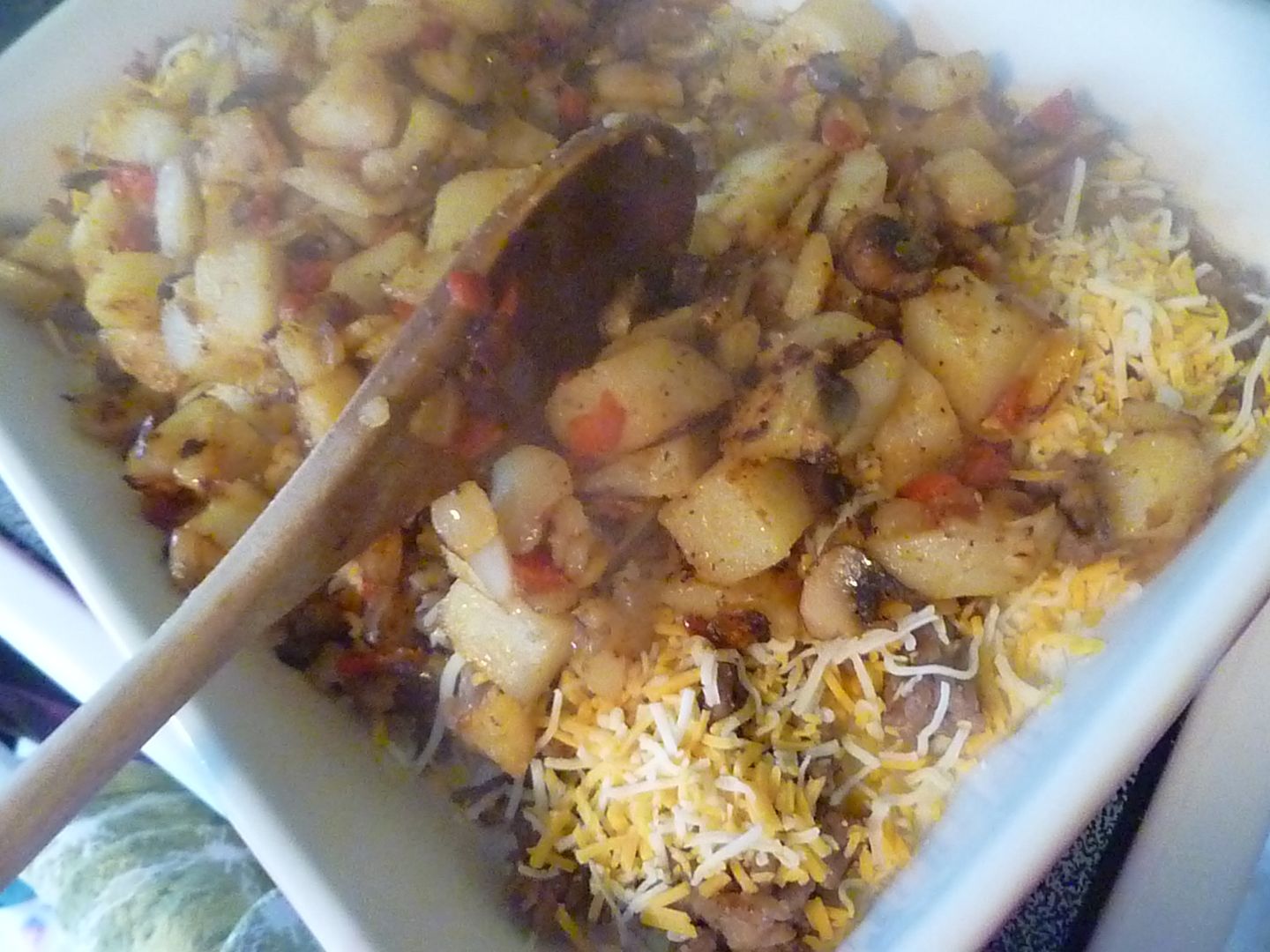 Once the vegetables are softened and the potatoes are crisp, spoon them over the sausage and cheese.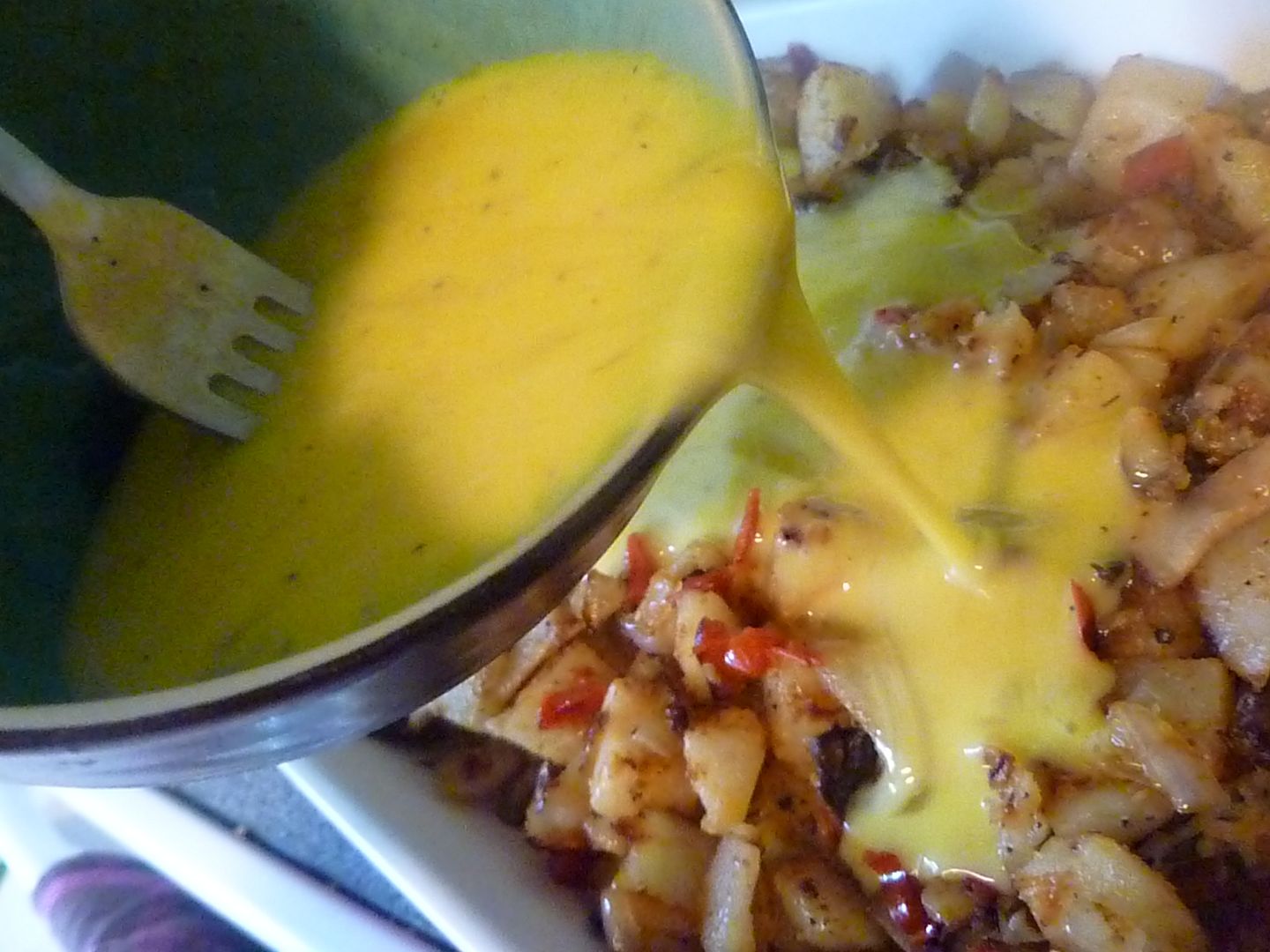 Then pour the eggs over the top.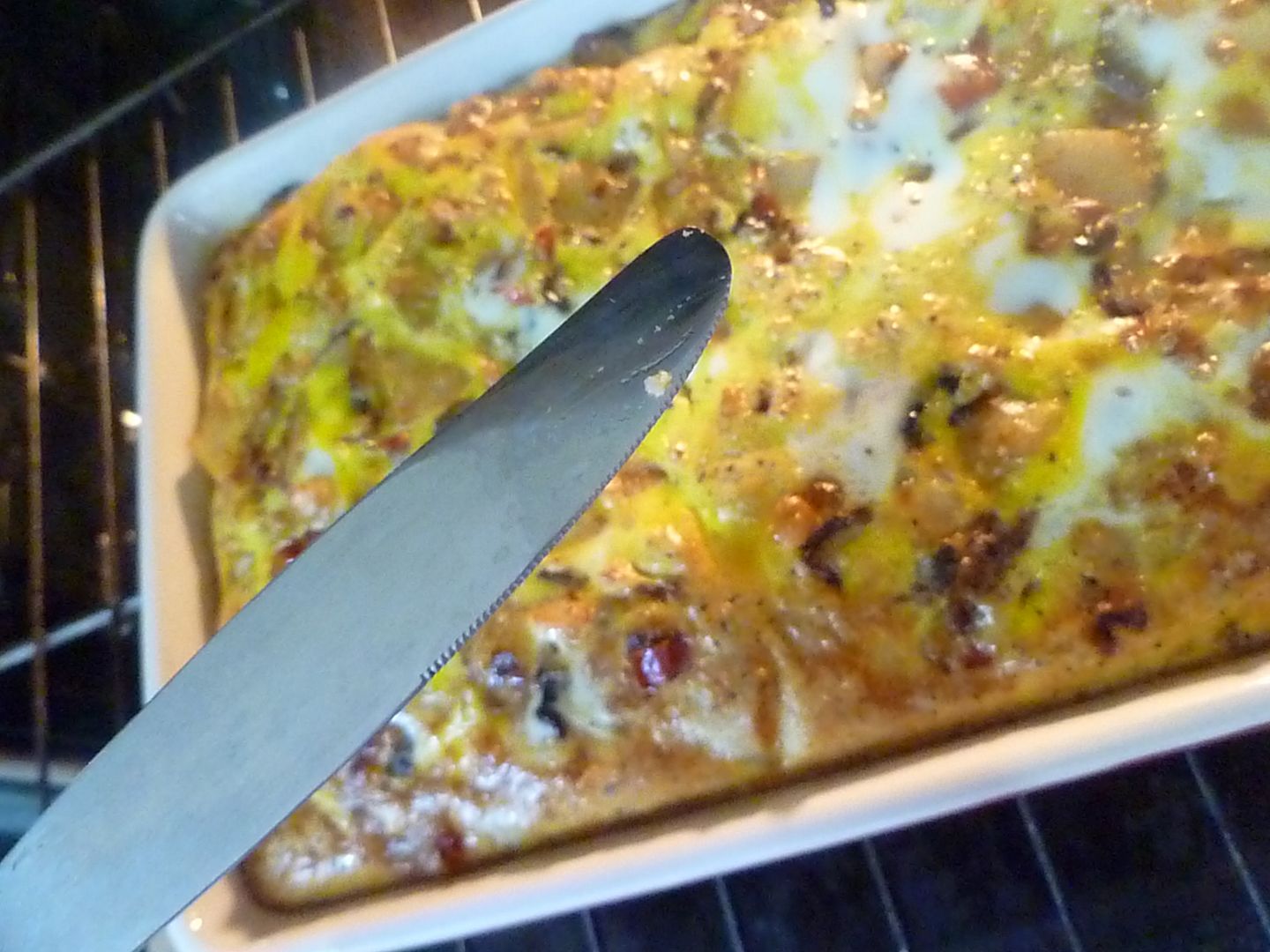 Bake at 350F for 45 minutes, or until a knife inserted in the center of the bake comes out clean.
Mmm. Baked deliciousness! Make this for your unexpected guests--they'll never notice that you haven't cleaned the house and are still wearing your bathrobe and pajamas. And if they do, they won't be able to say anything because their mouths will be full.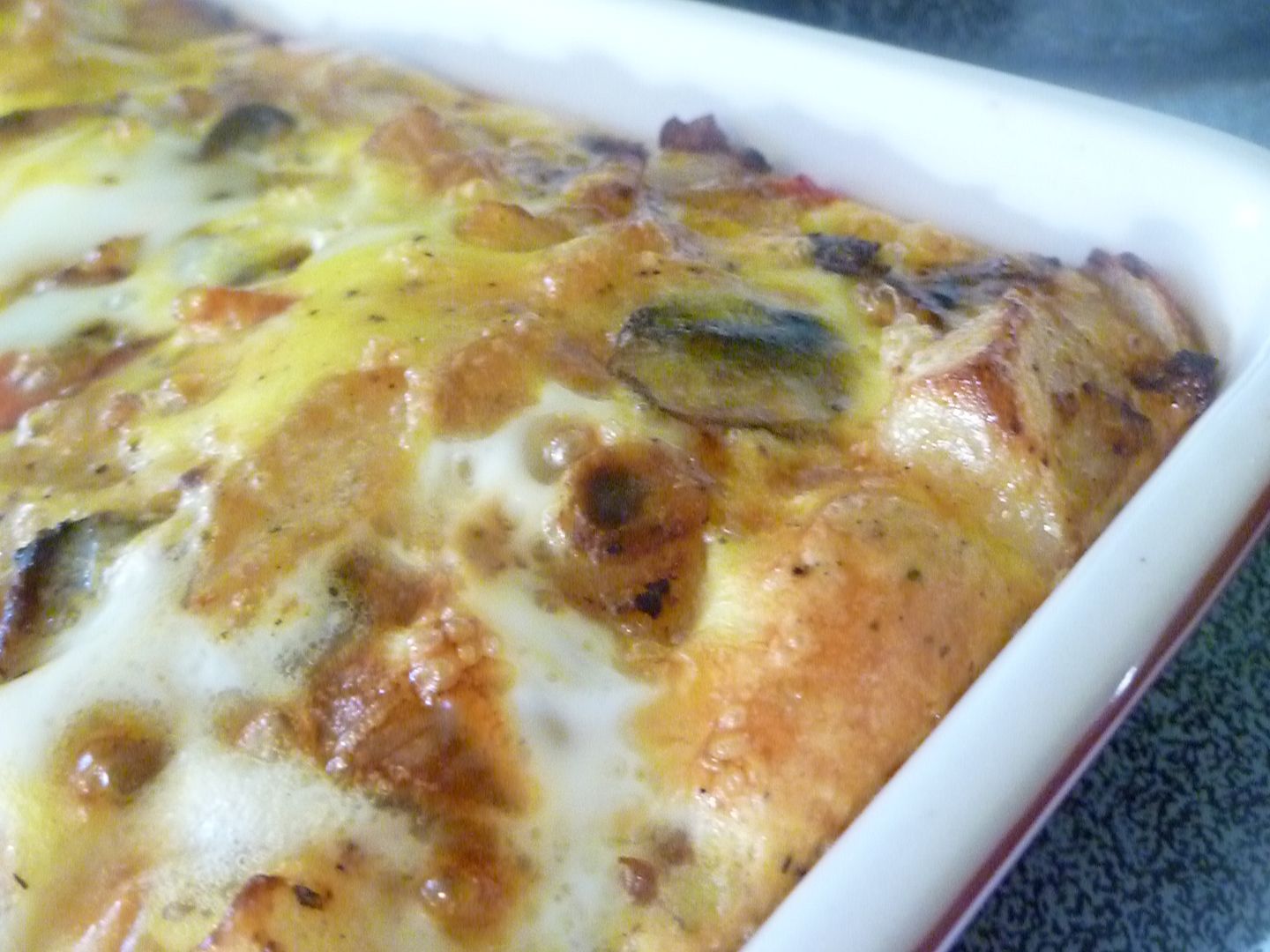 Recipe: Breakfast Egg Bake
1/2 lb. ground sausage
1 c. shredded cheese
1 1/2 c. vegetables, diced
1/2 bag (1 1 /2 c.) pre-cooked potatoes
10 eggs
1 tbsp. half and half or milk
salt and pepper, to taste
In a large pan, brown sausage until cooked through. Pour into a baking dish and spread out. Sprinkle with cheese.
Using the same pan the sausage was cooked in, saute vegetables. Add potatoes. Let cook until vegetables are softened and potatoes are golden brown. Spoon mixture over sausage and cheese.
In a large bowl, combine eggs, half and half, and salt and pepper. Stir until combined. Pour over potato and sausage.
Bake at 350F for 45 minutes or until a knife inserted in the center of the bake comes out clean. Let rest 5 minutes before serving.